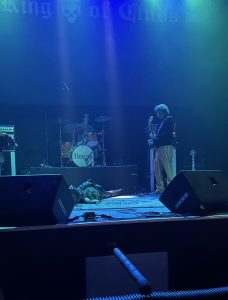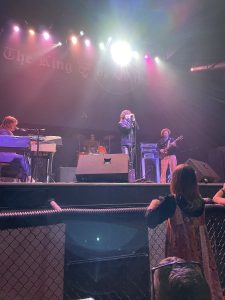 THE ULTIMATE DOORS
Out of Five
3.75
Band(s).
The Ultimate Doors
Date, Venue.
Sep. 3, 2021 at The King of Clubs
Atmosphere.
Indoor Show. Capacity was light. It was generally an older crowd, and there was seating available (for this particular show).
Something good, and not so good, about the venue.
This was a rocking first experience at TKOC. The sound lived up to my expectations for a fairly young tribute band. However, I will be returning to see how the sound mix improves for a true national act.
This is a personal preference, but I was fairly disappointed that nobody was wearing a mask (including the staff).
Something good, and not so good, about the band(s).
I was very close to getting into the state of mind that I was actually witnessing a Doors concert. I applaud their attention to detail, from the instruments, hair styles, and shoes, to the onstage antics. Well done.
Jim and Robby cannot truly be recreated… by anyone.
A few words to describe the show.
The music of The Doors is special.
Would I see them again?
Absolutely.
Other:
The Ultimate Doors, as a tribute band, far exceeded my expectations. If you're a fan of Jim Morrison and The Doors, then make some time to check out this band in the future. Next up for The Ultimate Doors is Middletown, Ohio on October 15, 2021. The King of Clubs is the newest venue on the block, attracting a wide range of musical talent from Jackyl, Cold, The 2 Live Crew, to Jason Michael Carroll.
Links
The Ultimate Doors